Cloud Accounting - Fact or Fiction?
14 Apr, 2021
6
Cloud accounting is modern business accounting software, accessible from any computer ...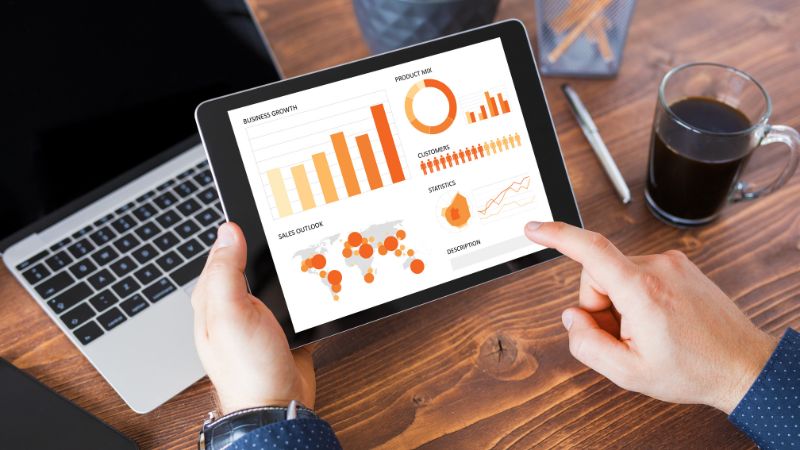 Cloud accounting is modern business accounting software, accessible from any computer or mobile device 24/7, making for a smarter and easier than ever way to manage your business.
Some businesses however remain cautious of the technology, and here we seek to reassure those businesses by dispelling some of the common myths.
Myth #1 - My business is too big for cloud accounting
Firstly, big businesses aren't always complicated. It is possible for a business to have a low volume of high-value transactions and if that's the case then there is no reason that cloud accounting software cannot be used. In fact, these businesses are most likely to be using an expensive software package with many features they don't need.
Big businesses that are a bit more complicated typically need additional software to deal with internal work processes such as stock control, project management, or warehouse operations. However, that doesn't mean the business cannot benefit from cloud accounting. It's quite the opposite. Cloud accounting software providers are supported by vast eco-systems meaning they are more than capable of dealing with complicated businesses. Cloud accounting software providers also have open APIs (Application Programming Interfaces) which give software developers the capability of linking 3rd party software to the cloud accounting software, which is much more difficult in desktop software. In both cases, businesses can benefit from integrated workflows while only paying for the apps they need.
Myth #2 - It's all about automation
Yes, automation is a big part it, there is no denying that, but the real focus is having access to real-time data, how businesses use this to their advantage, and how it puts accountants, like us, in a position to proactively help our clients. It's much more than a mission to simply automate everything.
Myth #3 - It's overkill for a business of my size
No matter what size their business, business owners need access to real-time data to make robust decisions. Plus small businesses are not typically supported by a finance team, leaving the owner-manager to do everything. Quite often finances are done at the weekend. Cloud accounting saves time and, with the right processes in place, can give business owners the weekends back. Cloud accounting is not expensive. Cloud Accounting providers have packages or pricing plans aimed at smaller businesses.
Myth #4 - Moving to the cloud will be too complicated
There is no denying that moving to any software is a daunting prospect, yet support is available. Cloud accounting software is capable of receiving CSV import files, which facilitate the quick import of detailed opening balances. The eco-system also contains apps that are available to assist with the transfer of historical data. Finally, most accountants or business consultants have the expertise to help with the set-up and training. All in all, there are great tools and support available.
Myth #5 - It's too much for my team to learn
Learning new software is also daunting, but cloud accounting software contains intuitive in-product support, backed up by extensive knowledge bases helping staff learn at their own pace. An added benefit of cloud accounting software means your accountant can logon at the same time, see the same data and talk you through any queries there and then.
Our dedicated team has helped many businesses transition to cloud accounting which includes helping overcome concerns and objections, so if you are thinking of moving to the cloud, but have some reservations, then please reach out.