Digital Tools for Trade and Construction
18 Nov, 2020
7
Tradespeople know the importance of having the right tools for the job and when it comes to ...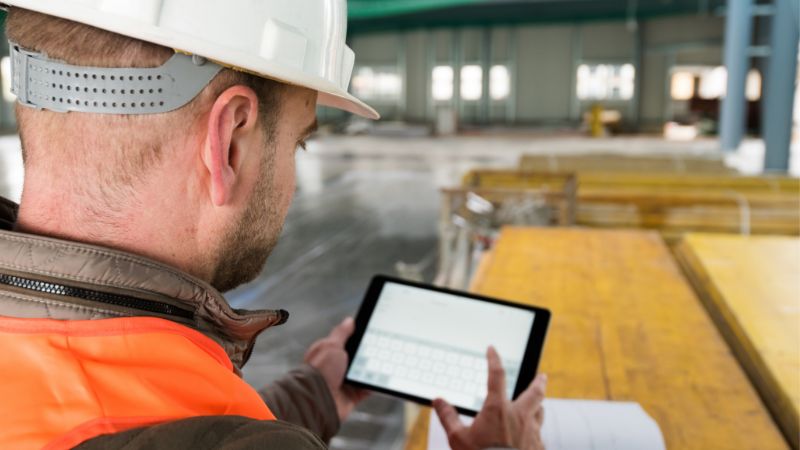 Tradespeople know the importance of having the right tools for the job and when it comes to running a thriving business, cloud-based apps are essential. Access to real-time information, less time spent on manual data entry, streamlined quoting and the ability to accept payments on the go are only a handful of the benefits. This guide is intended to provide further insight into how cloud technology can benefit the trade and construction sector.

Pain points
Let's start by looking at the typical pain points that a trade and construction business may encounter:
Planning and coordinating the work is time-consuming, especially:

Providing quotes and estimates, which may well have different options or versions.
Briefing the team, allocating tasks, and providing job-specific information and budgets.
Liaising with contractors.
Ordering materials.
Collating timesheet data from employees or subcontractors is also time-consuming and prone to error.
Profitability of specific jobs is not easily identifiable which also means month-end work in progress is difficult to ascertain, and where month-end work in progress is not accurate, month-end management reports will not be accurate, which opens up a whole new can of worms.
Stage billing may be missed or not included correctly in the accounting system or the work-in-progress calculations.
Appraisal processes can differ department by department and often, whilst this information is stored on individual files, there is no quick overview of the whole business or team.
CIS submissions may be inaccurate or late, say where subcontractor bills are not recorded in time.
Recommendations
Many of these pain points can be overcome with cloud technology, and here are a few ideas of what can be achieved:
Cloud-based job management systems provide an end-to-end project management tool, featuring:

Online estimates and quoting with online acceptance options.
Task management, allowing tasks to be allocated across the team with all information readily available.
Time capture through mobile apps to ensure time can be easily recorded.
Automated purchase ordering.
Sales invoicing, including stage payments.
Performance reports and live dashboard insights that are tailored to suit the business.
Automated transfer of data to the accounting system.
If an end-to-end project management tool is too much, features available in most cloud accounting software will help with the following:
Basic tracking of categories to monitor job performance or performance of specific teams or departments.
CIS submissions.
Timesheets.
And if those features are too basic, and an end-to-end project management tool too much, apps can be implemented to suit specific needs.
Selecting the right tool
Selecting the right tool is not something that should be done lightly. The right tool must deal with your pain points, but also any future goals you may have.
In any case, we recommend taking the following steps:
Establish your pain points - what is causing you headaches, and what are your bugbears?
Set out your business goals - do you have plans to grow?
Review your current data flow - this also helps establish areas of improvement
Obtain recommendations
It's all too easy to try to go it alone, but we do recommend that you seek support when choosing the right tool.
We have in-depth experience in this field (the App field as we call it) and have a wide network of expertise to call upon as and when needed.
As part of our App Advisory service we will:
Undertake your initial scope with you (points 1 - 4 above).
Evaluate the tools that best fit your requirements and provide our recommendation.
Implement your chosen tool.
Provide training to your team.
Provide ongoing support.
If this is something that you would like to explore then please contact our Digital Services Manager, Sarah Smith, on 01942 292527or email sarah.smith@jsllp.co.uk who will be happy to provide an initial consultation.